Garmin is a great pairing with Stryd, and many watches are fully compatible with Stryd delivering both power data and superior pace and distance, compared to GPS. However, there are some watches that only have partial compatibility with Stryd. This article will cover what 'full compatibility' means and which watches fall into that category.
What is 'Full Compatibility' with Stryd?
Whether you're considering Stryd for power-based training and racing, or simply interested in the best pace and distance you can get, not every watch enjoys full functionality with Stryd (though we try our best). So what is full compatibility?
1) Pace and distance from Stryd with GPS enabled
This means that your watch will receive pace and distance from Stryd, while still picking up your GPS path (and showing it post-run). In some Garmin watches this isn't possible, and you must have GPS off (losing your post-run map) to receive pace and distance from Stryd.
2) Power via Connect IQ
Most Garmin watches are now able to use Connect IQ apps which is how Stryd's power metric is delivered in real-time to your watch. With some older watches, power can't be displayed without a workaround. Stryd Zones is the preferred data field for displaying power. It allows you to see two power fields: realtime, 3-sec avg, 10-sec avg, lap average. You can also view your current zone when displayed as a single screen, or a single power average alongside your other metrics. Find Stryd Zones in the Connect IQ store here.
3) Stryd+ metrics
When you sync your watch with Connect IQ after a run, Stryd can send along a variety of other unique metrics measured directly from the foot: form power, ground contact time, leg spring stiffness, vertical oscillation, and wind power.
Fully Compatible Watches
This list comprises watches that can enjoy the full range of benefits from Stryd. The list is long, but in alphabetical order, still, consider using your browser's search function to search for your watch. Below this list are watches with partial compatibility (note: click here if you own a Fenix 5/5S).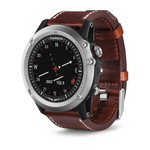 D2™ Bravo/Charlie/Delta/PX/S/Titanium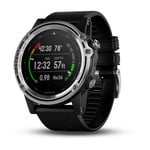 Descent™ Mk1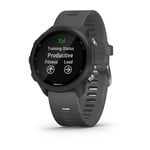 Forerunner® 245/Music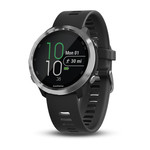 Forerunner® 645/Music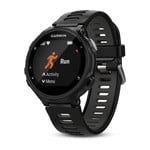 Forerunner® 735XT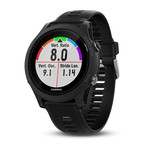 Forerunner® 935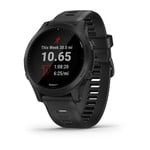 Forerunner® 945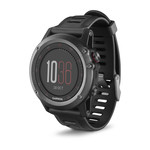 fēnix® 3, quatix® 3, tactix® Bravo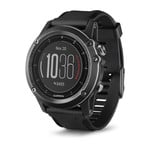 fēnix® 3 HR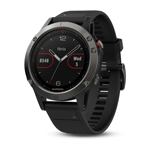 fēnix® 5/5S, 5X, quatix® 5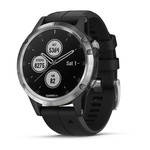 fēnix® 5 Plus/5S Plus/5X Plus/tactix® Charlie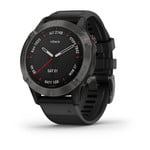 fēnix® 6/6 Pro, fēnix® 6 Sapphire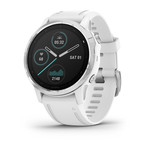 fēnix® 6S/6S Pro, fēnix® 6S Sapphire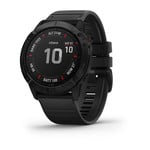 fēnix® 6X Pro, fēnix® 6X Sapphire, fēnix® 6X Pro Solar, tactix® Delta Sapphire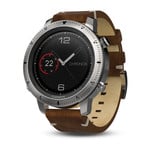 fēnix® Chronos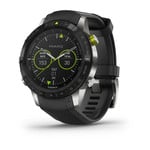 MARQ™ Adventurer/Athlete/Aviator/Captain/Commander/Driver/Expedition
Partially Compatibility Watches
Watches that can receive power from Stryd, but NOT pace and distance (unless GPS is disabled) are listed below. Also, these watches do receive Stryd+ metrics. (note: click here if you own a Vivoactive 3).
The Stryd | Workout app may not work on older watches. The watch must run at least Connect IQ version 3.0 or higher to support the Stryd | Workout app. The app is only needed to have guided, structured workouts on the watch.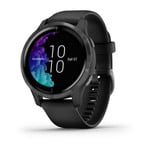 Venu

Forerunner® 230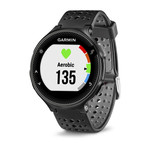 Forerunner® 235

Forerunner® 630
Forerunner® 910XT (Power in Cycling Mode and NO Stryd+ metrics unless via offline sync)

Forerunner® 920XT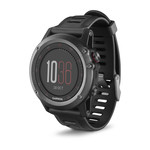 fēnix® 2 (Power in Cycling Mode and NO Stryd+ metrics unless via offline sync)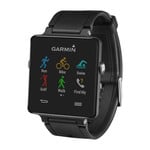 vívoactive®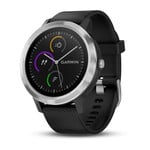 vívoactive® 3/Music/Mercedes-Benz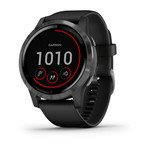 vívoactive® 4, GarminActive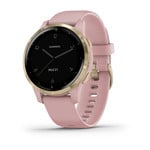 vívoactive® 4S, GarminActive S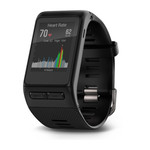 vívoactive® HR
Don't see your watch?
Other Garmin watches do not receive power from Stryd, though Stryd can be used for superior pace and distance by pairing as a standard footpod. Contact support@stryd.com if you have any questions.
Ready to buy Stryd!?
Visit the store and get started running with power! OR visit our Facebook Community to see how people are using Stryd.
For additional information, please contact support@stryd.com.