Step #1: Update the app

Visit the Google Play Store or the Apple App Store to update to the latest version of the Stryd mobile app. The latest version of the app is Version 5.8 for iOS and Version 6.5 for Android.
Step #2: Access the shoe menu in the Stryd app
Open the Stryd app. Then, select Settings and then select Shoes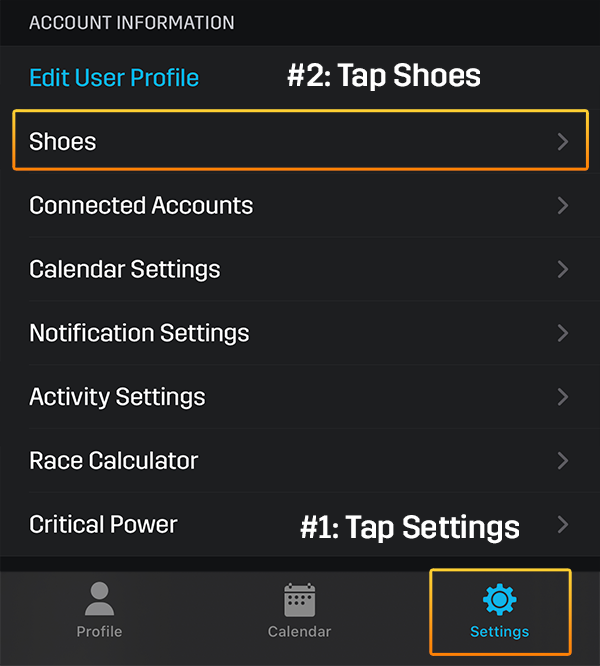 Step #3: Add a shoe
Select the "Plus" button in the upper right hand corner to add a shoe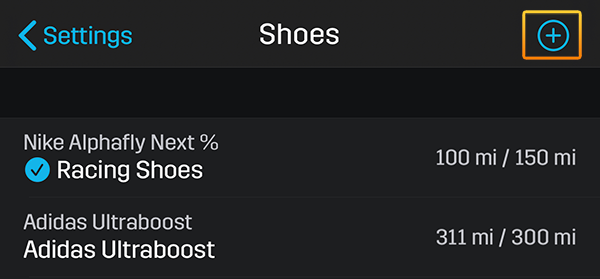 Select a shoe brand and shoe model to add it to your account(If you do not see your shoe, tap the "Other Brand" or "Other Model" button at the bottom of the page. You can request your shoe brand and model there.)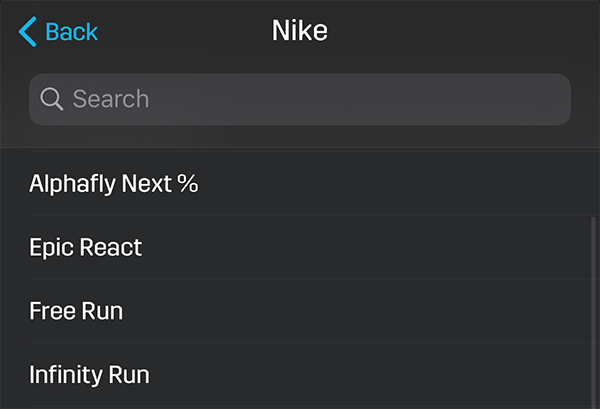 Step #4: Tag a workout

Great! A shoe is in your account. Now, you need to go back to a recent run to add that shoe. Select the "Run Tag" option and then select a shoe


Step #5: View your shoe mileage

You will be able to see the mileage you have on each of your shoes if you go back to the settings menu!